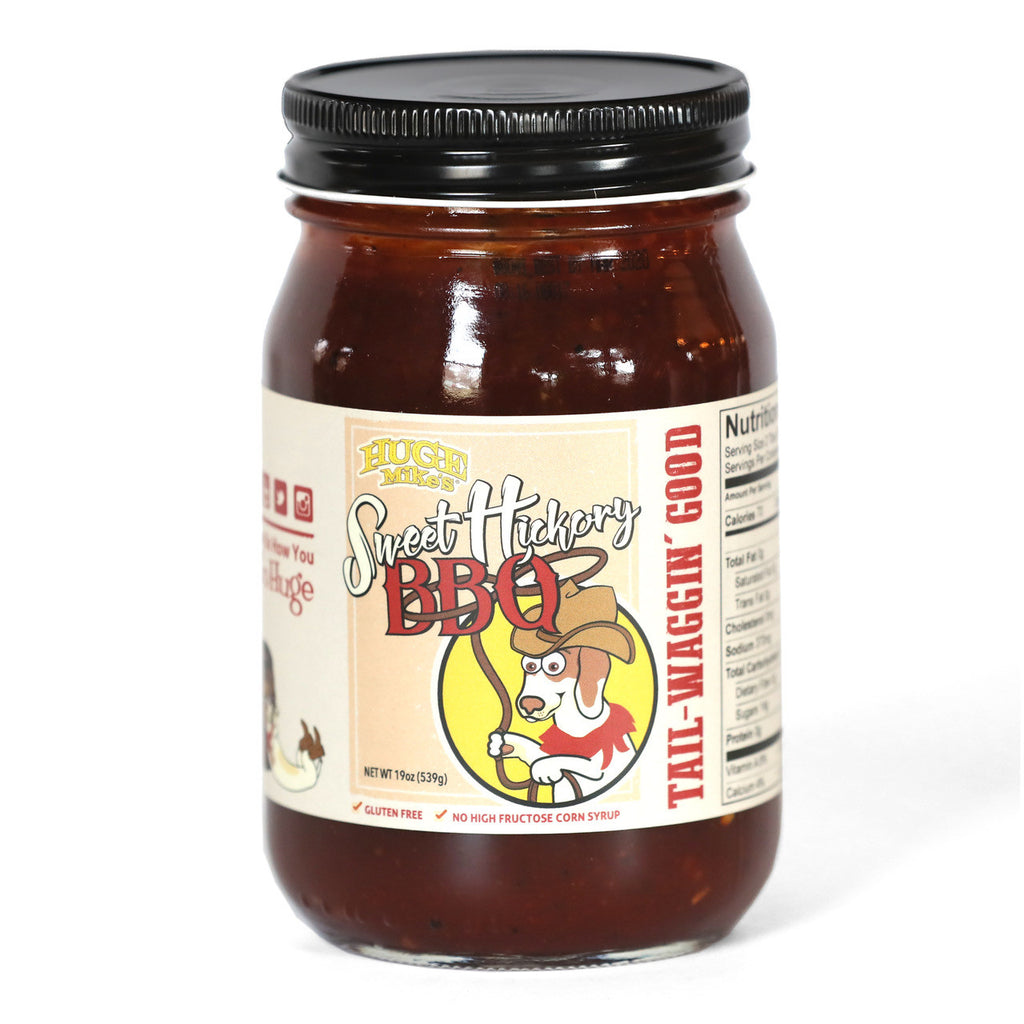 Sweet Hickory BBQ Sauce                                       Gluten Free   No High Fructose Corn Syrup
Product Description: 1 unit of 19 oz. (539g) NET WT of quality ingredients in a standard 16 oz. mayo jar that's "tail-waggin' good!

Shipping Details: Weight & Package Based
Who doesn't like to sit down with good company to enjoy laughter and a mouthwatering meal?  Life is as simple as that.  
Huge Mike's started as a passion and love of cooking for others; bringing happiness to family and friends through food.  Inspired by his Grandma Y and mother, Huge Mike decided to keep the family tradition alive through his line of Huge Mike's products.
Sweet Hickory BBQ is a perfect match for your family's favorites.  Lock and load your meats, beans, sandwiches and pizzas for that extra kiss of sweet and a nip of heat!
Did you know, a lil' bit of RORI All Everything is in every jar!  
Try the sauce that finished 37th out of 450 entries overall at the 2016 American Royal "Best Sauce on the Planet" competition!  Order yours today!
Kiss of Sweet…Nip of Heat…Tail-Waggin' Good! 
Call for special quantity & pricing options!  913-484-8474 or email if you prefer, mike@hugemikes.com .