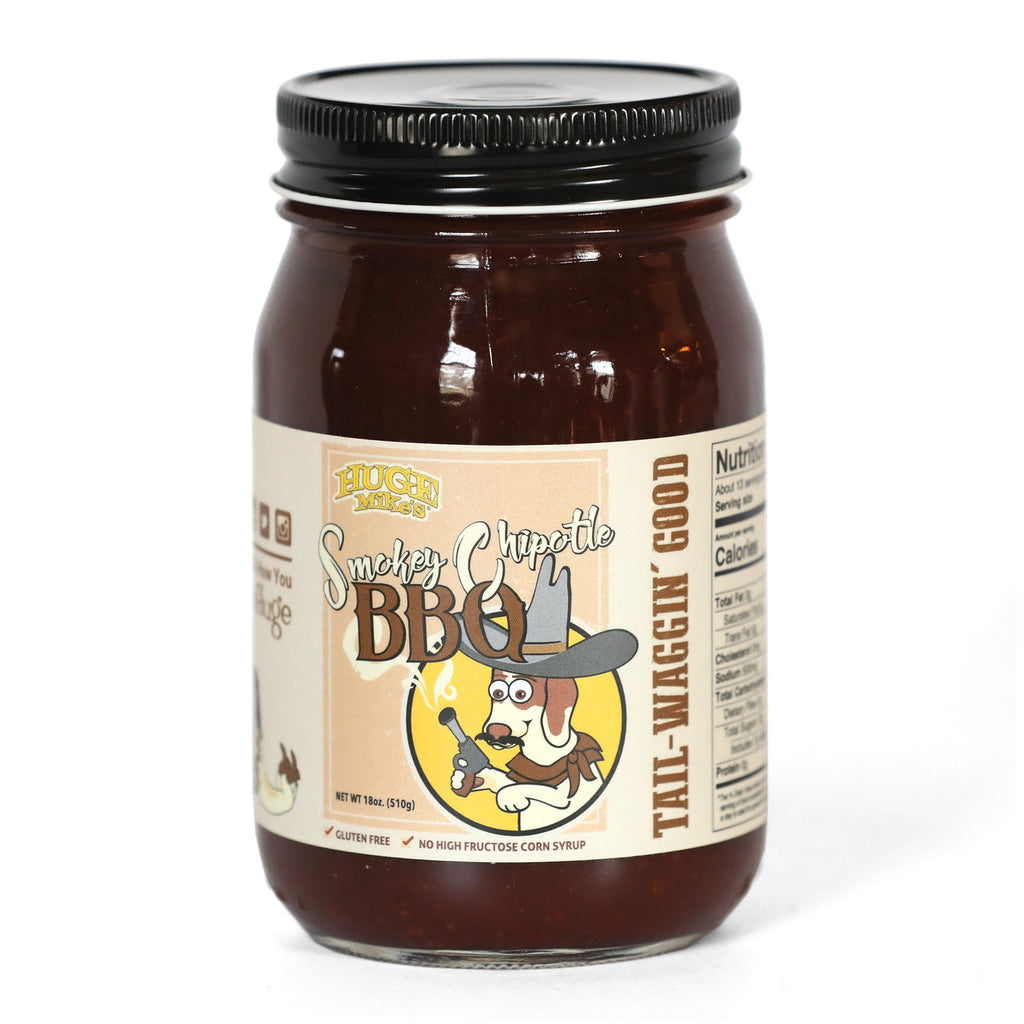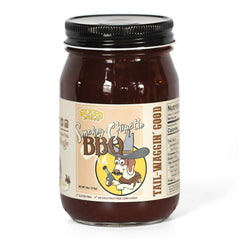 Smokey Chipotle BBQ Sauce                                       Gluten Free   No High Fructose Corn Syrup
Product Description: 1 unit of 18 oz. (510g) NET WT of quality ingredients in a standard 16 oz. mayo jar that's "tail-waggin' good!

Shipping Details: Weight & Package Based
Who doesn't like to sit down with good company to enjoy laughter and a mouthwatering meal?  Life is as simple as that.  
Huge Mike's started as a passion and love of cooking for others; bringing happiness to family and friends through food.  Inspired by his Grandma Y and mother, Huge Mike decided to keep the family tradition alive through his line of Huge Mike's products.
Smokey Chipotle BBQ is a perfect match for your family's favorites.  It brings taste of the Southwest to your meats, beans, sandwiches and pizzas with a lil' kiss of sweet and a extra bite of heat!
Did you know, a lil' bit of RORI All Everything is in every jar!  
        It's Tail-waggin' Good…order yours today!
Call for special quantity & pricing options!  913-484-8474 or email if you prefer, mike@hugemikes.com .