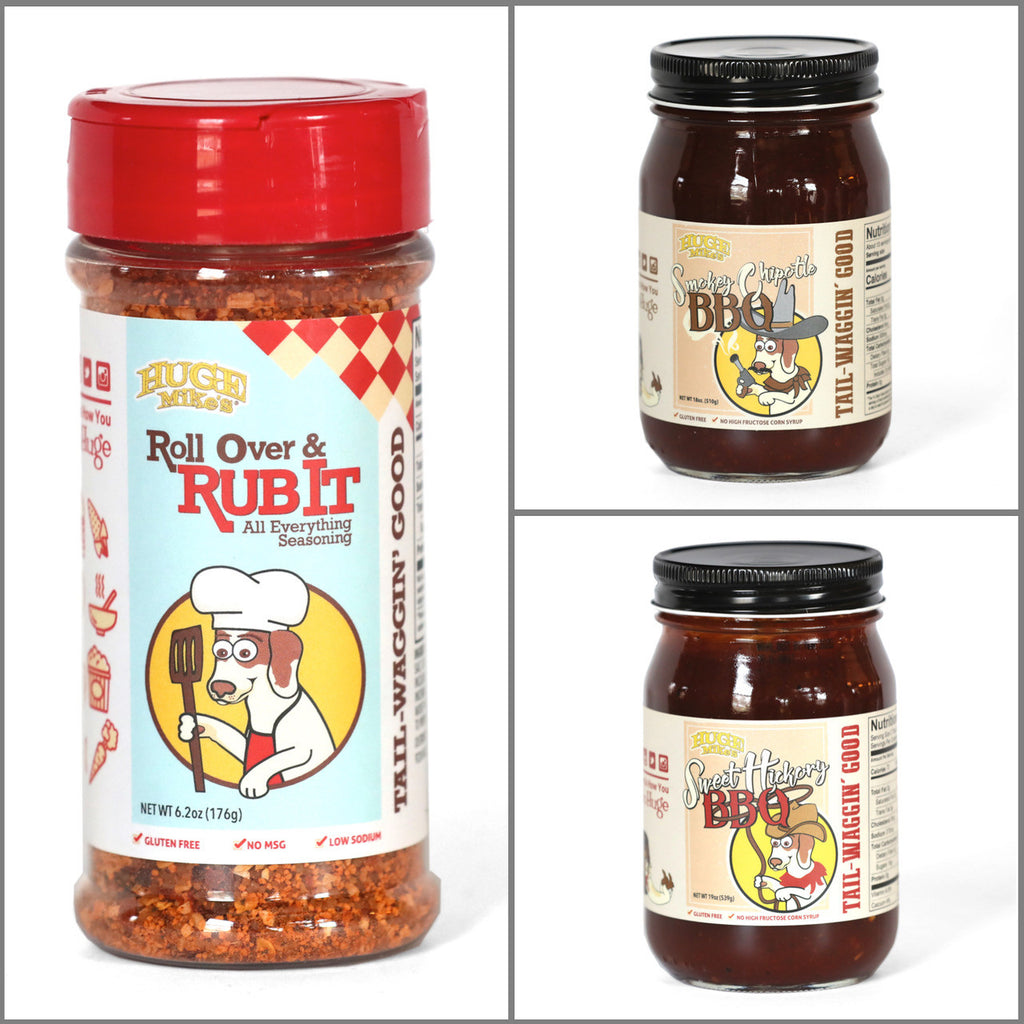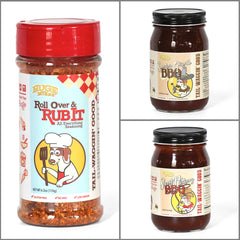 The "Baylee" Pack Seasoning & Sauce Combo
This is the perfect way to #GoHuge with your family & friends.  Keep it for yourself or send as a gift to those who would enjoy a KC original!
Combo Includes: 
1- Shaker of Roll Over & Rub It All Everything Seasoning, it's low sodium, gluten free and contains no msg. 
1-Jar of Sweet Hickory BBQ Sauce, it's the sauce that tied for 36 out of 450 entries at the American Royal "Best Sauce on the Planet" competition in 2016.  Also gluten free and contains no high fructose corn syrup.  Considered a Mild Sauce.
1-Jar of Smokey Chipotle BBQ Sauce, the newest member of the Huge Mike's family of products.  Less sweet, yet still tangy and more heat with a taste of the Southwest.  Considered a Hot Sauce.
Shipping Details: Weight & Package Based 
Who doesn't like to sit down to enjoy laughter and a mouthwatering meal? Life is as simple as that.

Huge Mike's started as a passion for cooking; bringing happiness to others through food. Inspired by his mother and Grandma Y, Huge Mike decided to keep the family tradition alive through Huge Mike's products.

Huge  Mike's…It's Tail-waggin' Good!